Multiple libraries in the Winnefox Library System have digitized items related to local history. You can browse specific collections below, organized by library, or search across all (or selected) collections.
Jump to a specific library:
Berlin Public Library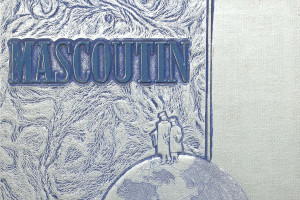 Berlin, WI Yearbooks
"The Mascoutin" is the yearbook for the public high school in Berlin, Wisconsin. Berlin Public Library has digitized these yearbooks dating back to 1950. Currently, the years go through 1990, and more will be added in the future.
---
Brandon Public Library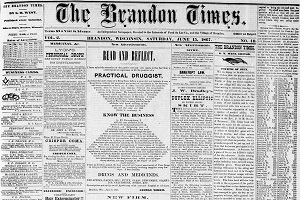 Brandon Times
Local newspaper with search results presented in original format/context. Currently, the years covered are 1867-1926 and 1935-1975, and additional years will be added in the future.
---
Green Lake's Caestecker Public Library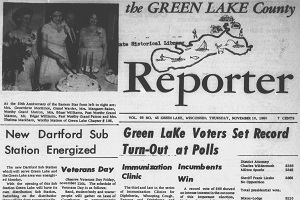 Green Lake County Reporter
The Green Lake County Reporter, digitized by the Caestecker Public Library in Green Lake, includes all editions from 1919-2005. The original microfilm collection was created by the Dartford Historical Society. The more recent issues are shared with permission from the Berlin Journal Newspapers publishing company. Editions of the Green Lake County reporter from 2005 to present (with a 90-day embargo) can be found at the Archive of Wisconsin Newspapers. For the most current news in the area, please visit Caestecker Library or a local newsstand for this week's edition of the Green Lake Reporter.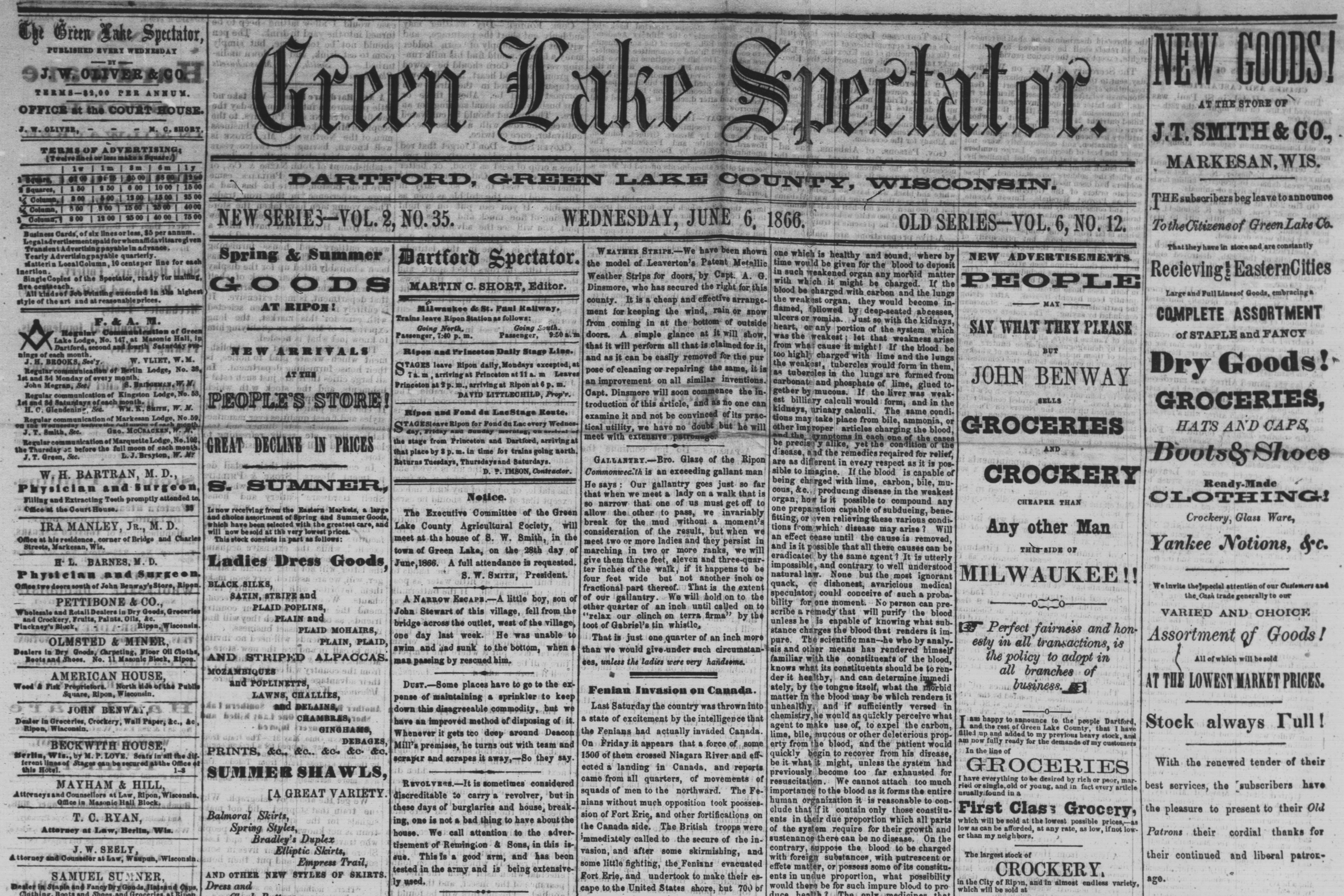 Green Lake Spectator
The Green Lake Spectator was published from 1860-1866 and was preserved in microfilm by the Dartford Historical Society. The Caestecker Public Library in Green Lake digitized all owned copies ranging from mid-1861 through the end of publication.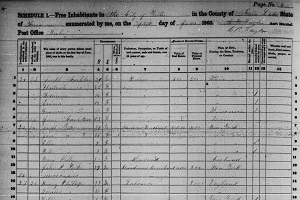 Wisconsin Census Records
Covering various counties in Wisconsin, page through these United States census books from the 1850 and 1860 censuses. Digitized by the Caestecker Public Library in Green Lake, with respect to the Dartford Historical Society for preserving the records in microfilm.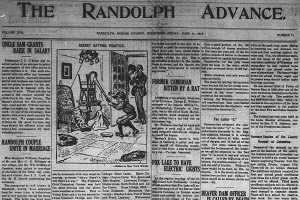 Wisconsin Miscellaneous Newspapers
A wide variety of Wisconsin newspapers (a few dating back to before we became a state!) with coverage from the Winnefox area and beyond. The original microfilm collection belonged to the Dartford Historical Society and was digitized by the Caestecker Public Library in Green Lake.
---
North Fond du Lac's Spillman Public Library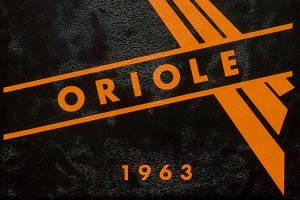 North Fond du Lac Yearbooks
This collection contains North Fond du Lac School yearbooks, currently starting with the year 1956, and covering most years up to the year 2010. (Yearbooks will leave at least a 10-year gap to present to allow school yearbook sales to not be affected by the digital collection.) Early yearbooks were called "The Oriole" and later yearbooks transitioned to the name "Horace Mann High School Yearbook." Yearbooks display photos of students, faculty, and student sports activities and academic clubs.
---
Oshkosh Public Library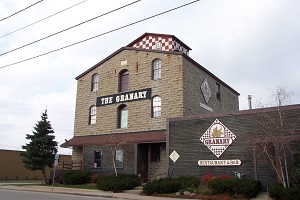 Oshkosh Businesses
Photographs, newspaper articles, postcards, pamphlets and catalogs of businesses that once flourished in Oshkosh can be found in this collection. Through this online collection, memories of Oshkosh come alive.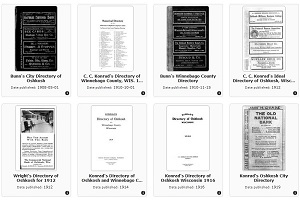 Oshkosh City Directories
Browse or search the collection to discover all kinds of interesting facts about historic Oshkosh as well as sketches of prominent people, local businesses and their advertisements, and views of Oshkosh. Each directory has been divided into sections: surnames, businesses, street directories and more. Some directories include Menasha, Neenah, Omro and Winneconne. Funding for the project was obtained from a grant from the Alberta Kimball Foundation.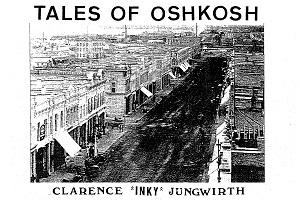 Oshkosh Jungwirth Histories
Books on the history of and life in Oshkosh, Wisconsin compiled and written by local historian, Clarence "Inky" Jungwirth.

Oshkosh Local History Books
Oshkosh Public Library has digitized a number of local history books (mostly books of pictures) Search or browse these books that date from 1887 to 1919.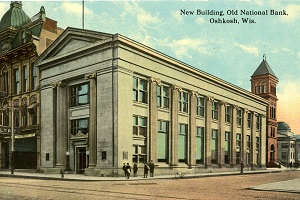 Oshkosh Main Street
Postcards and photographs showing Main Street in older times.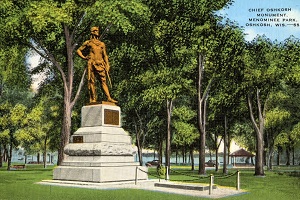 Oshkosh Postcards
Remember the Hotel Athearn? The fountain in Riverside Cemetery? Relive memories of Oshkosh through these postcards. This collection consists of views of businesses, churches, parks, city streets, country roads and other structures throughout the city of Oshkosh, Wisconsin. Majority of the postcards in this collection were provided by local resident, Ron Metz.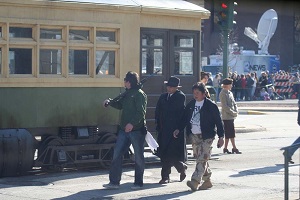 Oshkosh Tinseltown, the Filming of Public Enemies
In April 2008, downtown Oshkosh, Wisconsin was transformed into a movie set for the Johnny Depp film, Public Enemies. This collections consists of the photographs taken and submitted by the residents of Oshkosh who experience Tinseltown in their hometown.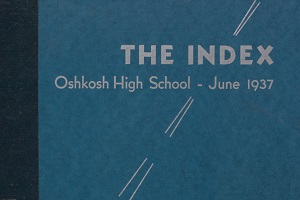 Oshkosh Yearbooks
This collection contains 138 issues of The Index, the Oshkosh High School student publication, dating between 1906 and 1940. The Index began as a monthly school publication containing poetry, short creative writings, editorials, alumni information, student photos, sports statistics and summaries, and other writings and reporting about various school events and issues. Winter and Spring issues included photos of graduating students. The Index became an annual yearbook in 1926.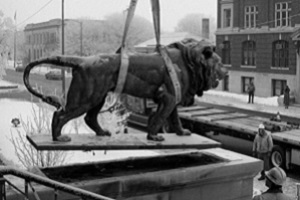 Oshkosh's Pride: Sawyer and Harris
Sawyer and Harris, the iconic bronze lions, have stood outside the Oshkosh Public Library since 1912. View images of them throughout the years including their removal for restoration in 1998.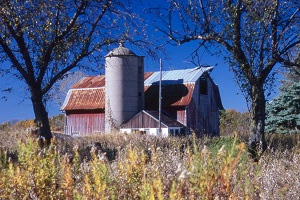 Winnebago County Barns
Once upon a time, these proud structures dotted the bucolic landscape. Michael Cooney has captured the essence of these vanishing structures in 260 photos.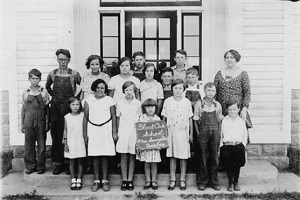 Winnebago County Rural Schools
Collection of photographs dating from the early 1950s of school buildings from across the county. The images have been digitized to help document local education and architectural history.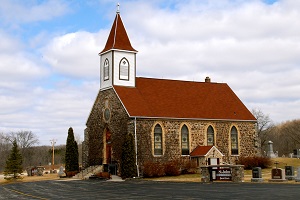 Wisconsin Pioneer Churches
100 Years Old or More and a Remnant of the Immigrant Experience
---
Princeton Public Library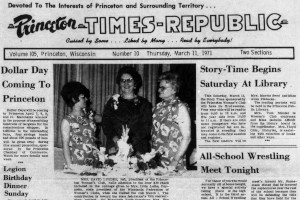 Princeton Newspaper Collection
This digitized collection of newspapers from Princeton, Wisconsin was provided by the Princeton Historical Society. This collection includes all available documents from: Green Lake County Democrat from 02/13/1879 through 09/16/1885, Princeton Republic from 03/21/1867 through 05/27/1937, Princeton Star from 03/15/1902 through 07/12/1905, Princeton Republic-Star from 09/21/1905 through 03/15/1906, Princeton Times 07/16/1935 through 05/37/1937, and Princeton Times-Republic from 01/06/1938 through 12/30/1993. The digitization of this collection was made possible with contributions from the Princeton Historical Society, Princeton Public Library, the Caestecker (Green Lake) Library's Tom Gnewuch Memorial Fund, a Wisconsin Humanities grant, and the Winnefox Library System.
---
Ripon Public Library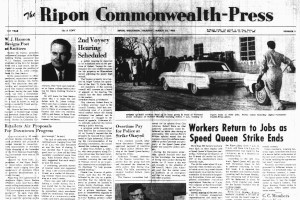 Ripon Newspaper Collection
Access a variety of historical Ripon newspapers with near continuous coverage from 1853 to the present day. Includes the Ripon Commonwealth from 1864-1968, Press from 1875-1957, and Commonweath-Press from 1965-2004. Newspaper archives from 2005 and up are available through BadgerLink.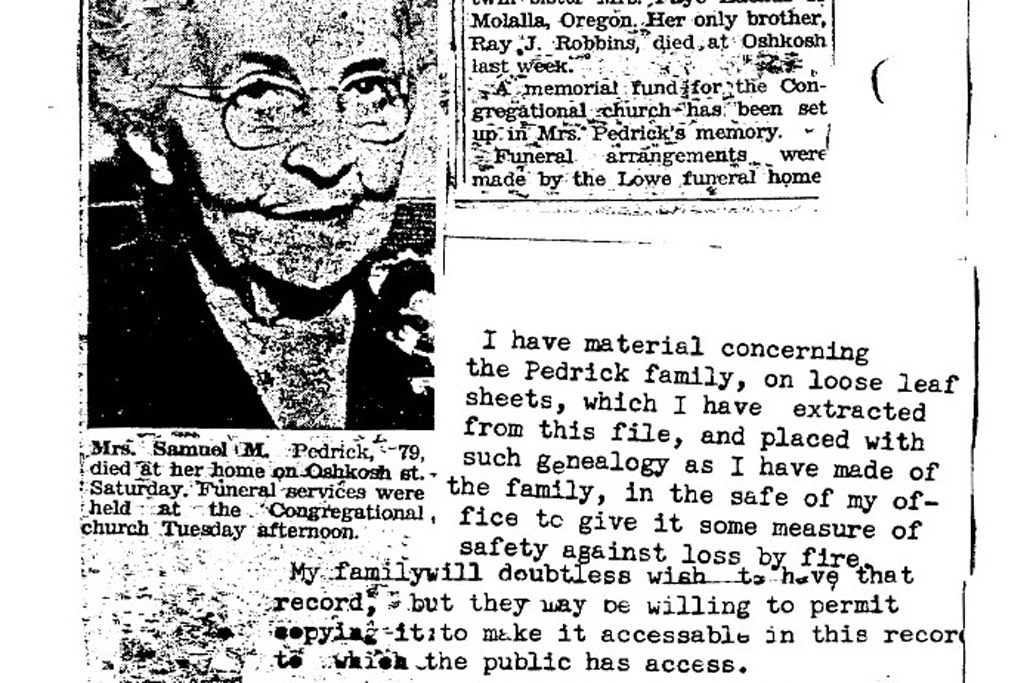 Ripon Pedrick Genealogy Notebooks
During his lifetime, Samuel Pedrick, a prominent Ripon figure, lawyer and local historian, compiled genealogical information and family histories into numerous notebooks. In 2006, the Ripon Public Library completed a restoration project in which the entirety of the Pedrick genealogical notebooks was digitized and indexed. Electronic versions, searchable by name, are now available through this website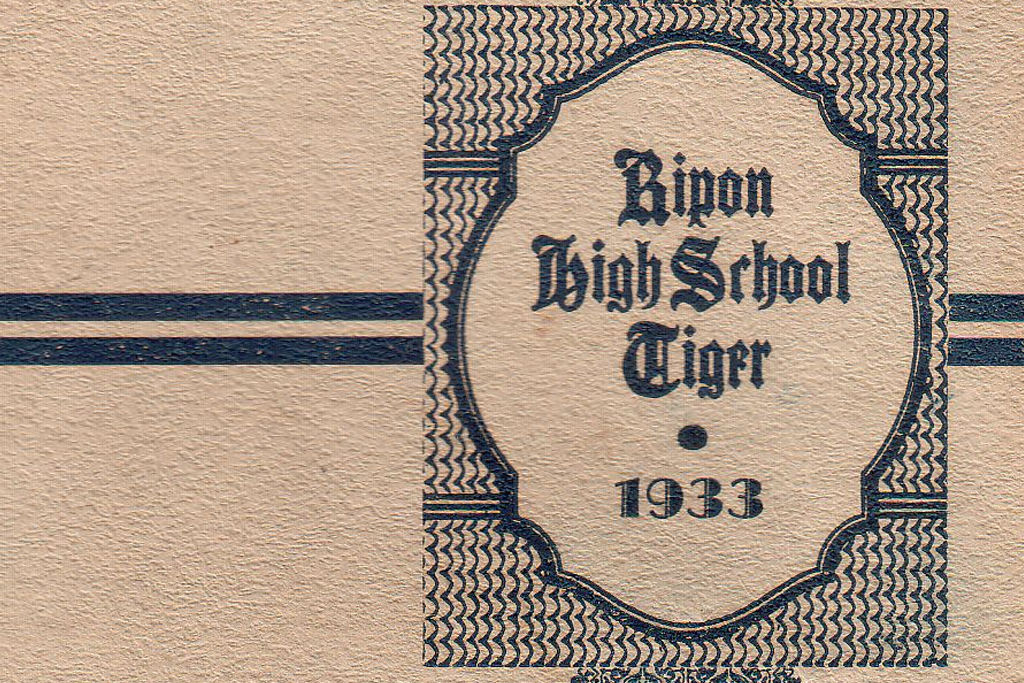 Ripon Yearbooks
The Ripon Public Library has digitized volumes of the "The Tiger," the yearbook of the Ripon Senior High School, covering most of the years from 1917-1940.
---
Wild Rose's Patterson Memorial Library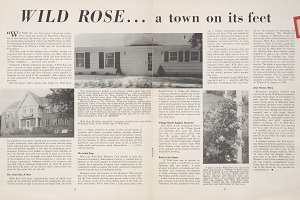 Wild Rose Historical Ephemera - Scrapbooks
This collection contains 9687 pages of Wild Rose Historical items that have been digitized to protect the originals and to make searching easier. Scrapbooks by the Wild Rose Women's Club, The Rambling Rosies, Plays by Pearl Dopp, Wild Rose Home of the Original Music Man Scrapbook, and many typed family histories from families who helped settle or lived in Wild Rose.
Additional projects are underway, and are expected to be added in the future from:
Berlin Public Library
Hancock Public Library
Fond du Lac Public Library
Montello Public Library
Westfield's Ethel Everhard Memorial Library
Wild Rose's Patterson Memorial Library